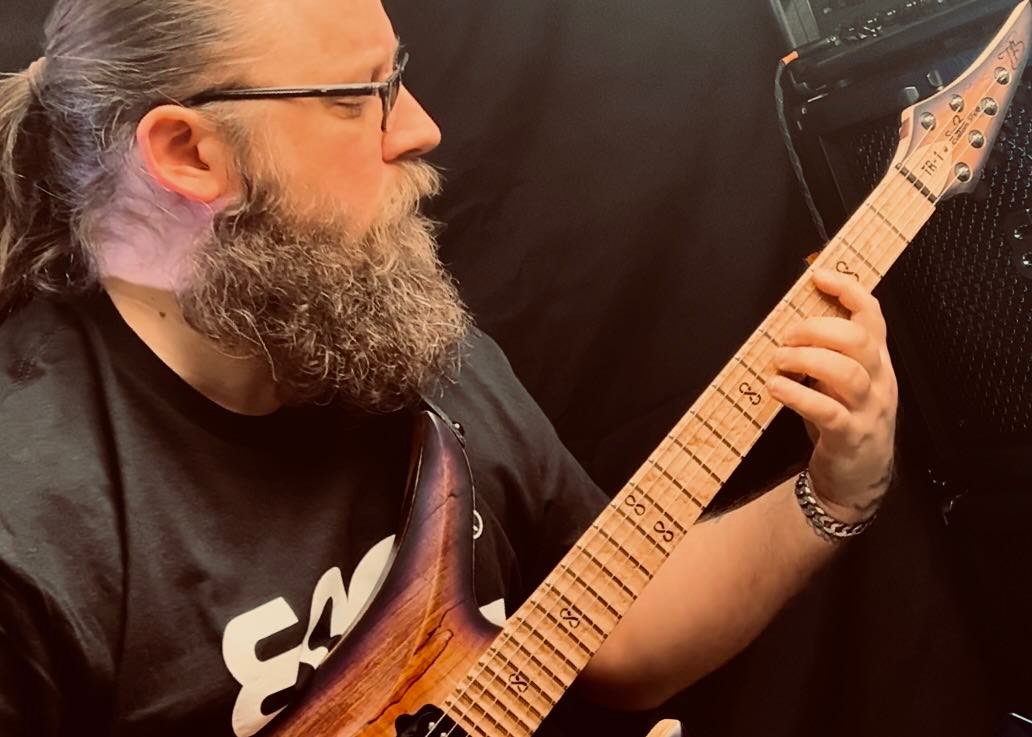 Torsten 'TB' Berlinghof is best known as the guitarist, composer, producer and founding member of the progressive fusion-metal bands tres-4 and turing machine. as solo and signature artist, Torsten is a standing technical virtuoso.
born Torsten Berlinghof on february 27, 1978, he grew up in Schwetzingen, a suburban town near Heidelberg, Germany where he began playing guitar at age 5. Torsten started his musical career as a classical guitarplayer.
Around the millennium Torsten was touring in Germany with prismatic fantasy supported through rockland radio.
Later tb attended the prestigious FMS in Aschaffenburg where he studied popular music / jazz guitar and met some cats and graduated in 2007.
In february 2023, Torsten got his own signature guitar, the TB-1 called infinity based on the Raven model from Siggi Braun.