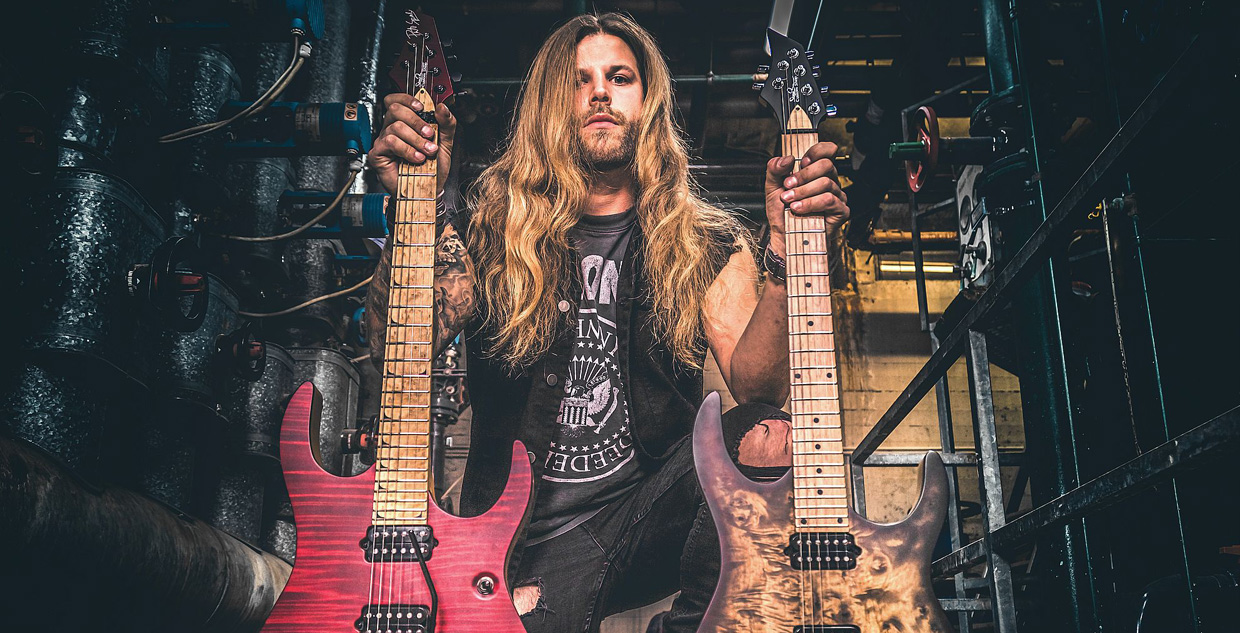 Patrick Sperling is a German rock and heavy metal guitarist and was born in Lippstadt in April 1989. He began his musical career at the age of 7 on drums. He discovered his passion for the guitar, which is his main instrument today, at the age of 14. Ambitiously, he taught himself to play the guitar by himself.
He toured Europe with bands and projects with which he also released albums and music videos worldwide. In 2014 he released the album "The Origin Error" with the metal band "Epitome". On tours and festivals the band shares the stages with bands such as Rage, Sodom, Testament, Death Angel and many more In 2016 the rock / metal project "The Display" released the album "Right Side of Reality", on which Patrick can also be heard.
In 2016 he became a permanent member of the German cover band "MANIAC", with which he plays at festivals and city festivals.
In 2017 Patrick founded the band "KIXX 80's Rock" with some members of "MANIAC".
In 2018 the band "Earacle" released their first album, on which Patrick can also be heard on guitar. In addition, most of the songs were composed and produced by himself.
In 2020 Patrick joined the German power metal institution "Orden Ogan" and is on the road with them worldwide. The first song the band released with Patrick was a single with a music video and is called "In the Dawn of the A.I." It can also be heard on the album "Final Days".
He has been using guitars live and in the Siggi Braun studio since 2014. In 2020 he got his own and first signature guitar based on the ICARUS model from Siggi Braun, which Patrick himself commented with the following statement: "The sound, the playability and the processing of these guitars is what I have always been looking for. For me, a dream has come true!"